Augusta Stylianou Gallery
<-----===========------->
Loading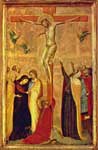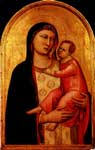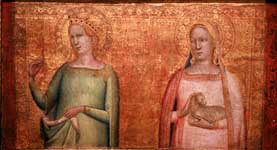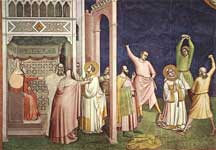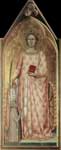 St Catherine of Alexandria with Donor and Christ Blessing
Bernardo Daddi (ca. 1280 – 1348) was an early Italian renaissance painter and apprentice of Giotto. He was also influenced by the Sienese art of Lorenzetti.
Daddi's birth date remains unknown. He is first mentioned in 1312. He focused on religious motifs and altarpieces. A triptych he painted in 1328 is in the Uffizi, and there are several panels in National Gallery of Art and the Walters Art Gallery.
Daddi became the leading painter of Florence during his generation. His last work dates from 1347, and it is believed he died the next year.
Works
* The Martyrdom of St Stephen (1324, unverified)
* Madonna and two Saints, or Ognissanti Triptych (1328)
* St. Ursula (1333)
* Madonna and Child (1335)
* The Marriage of the Virgin (1336–1340)
* Polyptych of S. Pancrazio (1336–1340)