Augusta Stylianou Gallery
<-----===========------->
Loading
Édouard Joseph Dantan (* 26. August 1848 , Paris - 7. July 1897 Villerville, Calvados)
Paintings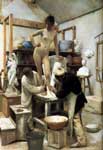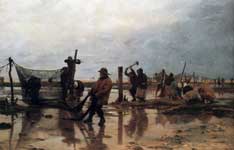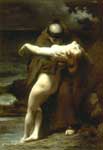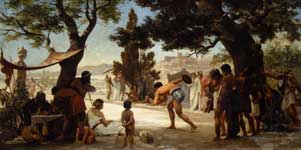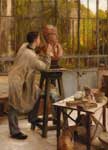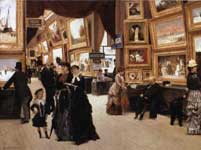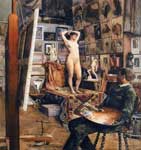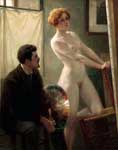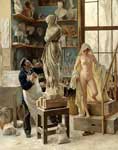 Buy Fine Art Prints | Greeting Cards | iPhone Cases
Edward Joseph Dantan (born August 26, 1848 in Paris, died July 7, 1897 at Villerville) was a French painter.

Biography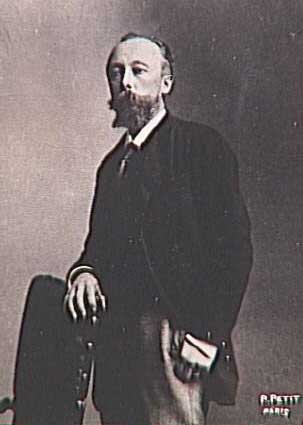 Portrait of Édouard Joseph Dantan
Photo by Pierre Petit (1831-1909)
Son of Antoine Laurent Dantan and nephew of Jean-Pierre Dantan. He was a pupil of Isidore Pils and Henri Lehmann at the Ecole des Beaux-Arts in Paris. He exhibited at the Salon between 1869 and 1895 and received a gold medal at the Paris Exposition of 1889.
He spends his summers Villerville and died accidentally: the car in which he was violently struck against the village church after his horse has emballé1.
works
A corner of the room in 1880 (sale Sotheby's New York, May 24, 1995)
A corner shop, Paris, Senate (introduced in 1925, not found in 1977)
Exhibitions
"Edward Dantan, the workshop in the light," Manoir de Villers, Saint-Pierre-de-Manneville, Normandy Impressionist Festival 2010
Bibliography
Sophie Juvigny, Edward Dantan 1848-1897: Workshops for marine Norman Paris, Paris, Somogy, 2002, p. 167 (ISBN 2-85056-607-1) (OCLC 249709041)
Gustave Larroumet, Small portraits of art and notes, Paris, Hachette, 1900, p. 330, p. 225-233
Armand Silvestre, William Bouguereau, Albert Maignan, Luc-Olivier Merson, Speeches on the grave of Mr. and Mrs. Edward Dantan, Paris, impr. Chaix, 1898
Notes and references [edit]
↑ "? "In Le Figaro, 3rd Series, No. 189, July 8, 1897, p. 1