Paintings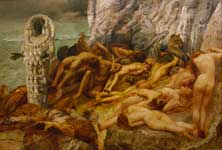 Diana of Ephesus and the Slaves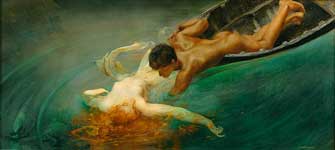 Giulio Aristide Sartorio (February 11, 1860 - October 3, 1932) was an Italian painter and film director from Rome.
His most famous works are: Diana of Ephes and the slaves, Gorgon and the Heroes (1895-99) and a frieze in the Palazzo Montecitorio. He also collaborated with Gabriele D'Annunzio in a magazine entitled The Banquet (1895-98).
He directed the motion picture Il mistero di Galatea (1919), starring Marga Sevilla, his wife, who studied acting with Eleonora Duse.
Retrieved from "http://en.wikipedia.org/ ", Text is available under the Creative Commons Attribution-ShareAlike License