Mikhail Vasilyevich Nesterov (Russian: Михаи́л Васи́льевич Не́стеров; May 31 [O.S. May 19] 1862, Ufa – 18 October 1942, Moscow) was a leading representative of religious Symbolism in Russian art. He studied under Pavel Tchistyakov at the Imperial Academy of Arts, but later allied himself with the group of artists known as the Peredvizhniki. His canvas The Vision of the Youth Bartholomew (1890–91), depicting the conversion of medieval Russian saint Sergii Radonezhsky, is often considered to mark the inauguration of the Russian Symbolist movement.
Paintings
The Founding of Trinity Sergius Monastery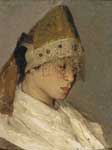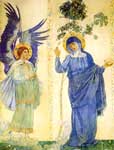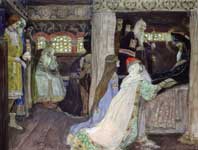 Death of Prince Alexander Nevsky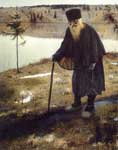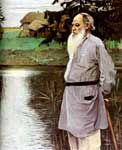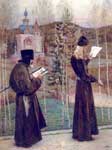 On the Eve of Annunciation Feast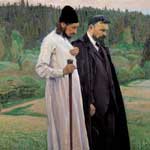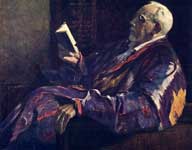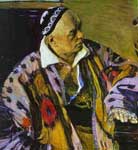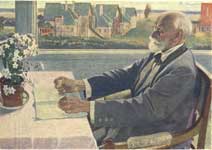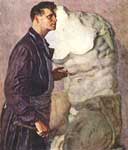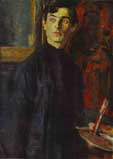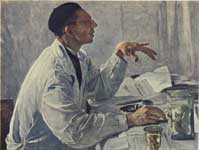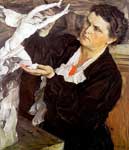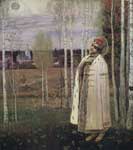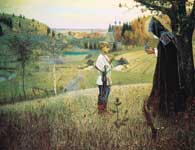 From 1890 to 1910, Nesterov lived in Kiev and St Petersburg, working on frescoes in St. Vladimir's Cathedral and the Church on Spilt Blood, respectively. After 1910, he spent the remainder of his life in Moscow, working in the Marfo-Mariinsky Convent. As a devout Orthodox Christian, he did not accept the Bolshevik Revolution but remained in Russia until his death, painting the portraits of Ivan Ilyin, Ivan Pavlov, Ksenia Derzhinskaia[1], Otto Schmidt, and Vera Mukhina, among others.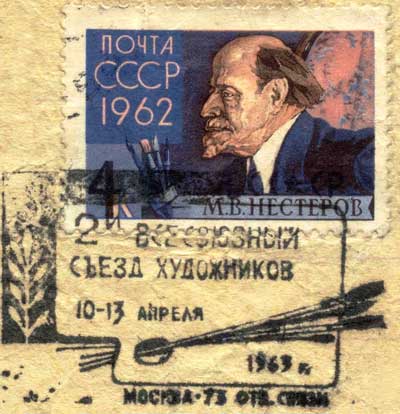 1962 USSR stamp dedicated to artist M. Nesterov, 4 kop., cancelled by a special cancellation dedicated to the 2nd All-Union Congress of Artists, April 10-13, 1963, Moscow, 73rd post office.
Notes
1. ^ Derzhinskaia Ksenia Georgievna (1889-1951), cousin of the musicologist Alexander Ossovsky and the composer Mykola Vilinsky, outstanding Russian singer, also professor at Moscow Conservatory (1947-51), was called "Golden Soprano of Bolshoi Theatre"[1], also see Sergei Rachmaninoff

From Wikipedia. Text is available under the Creative Commons Attribution-ShareAlike License