Augusta Stylianou Gallery

<-----===========------->
Loading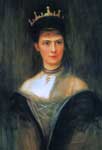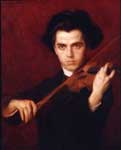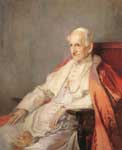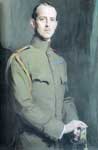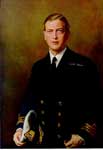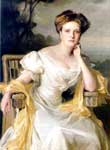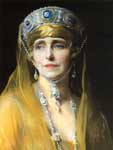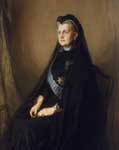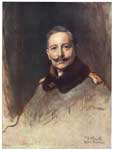 Philip Alexius de László (30 April 1869 Budapest - 22 November 1937 London)[1] was a Hungarian painter known particularly for his portraits of royal and aristocratic personages.



Early life

László was born in Budapest as Laub Fülöp Elek (Hungarian style with the surname first), the eldest son of a Jewish[citation needed] tailor. The family changed its name to László in 1891.

As a young man, László apprenticed to a photographer while studying art, eventually earning a place at the National Academy of Art, where he studied under Bertalan Székely and Károly Lotz. He followed this with studies in Munich and Paris. László's portrait of Pope Leo XIII earned him a Grand Gold Medal at the Paris International Exhibition in 1900.

In 1903 László moved from Budapest to Vienna. In 1907 he moved to England. He remained based in London for the rest of his life while traveling the world to fulfill commissions.

Later life

László's patrons awarded him numerous honors and medals. In 1909 he was named an honorary Member of the Royal Victorian Order by King Edward VII of the United Kingdom. In 1912 he was ennobled by King Franz Joseph of Hungary; his surname became "László de Lombos". The family later shortened the name to "de László".

László became a British citizen in 1914 but was interned for over twelve months in 1917 and 1918 during the First World War.[2]

László suffered a heart attack in 1936. The following year he had another heart attack and died at his home in Hampstead, near London. In 1939, the book Portrait of a Painter. The Authorized Life of Philip de László by Owen Rutter, written in conjunction with de László, was published.

Marriage and family

In 1900 László married Lucy Madeleine Guinness, a member of the wealthy and well-connected Guinness family. They had first met in Munich in 1892, but for some years had been forbidden to see each other. Lucy de László's connections almost certainly brought her husband new commissions. They had six children (Photograph of László with his wife and sons):

    * Eva de László (born and died 1903, Budapest).[3]
    * Henry de László (died 1967); married Julianne Fischer
          o Stephen Ernest de László; married Heather J Jones
                + Saragh Mary de László (born 1988)
                + Christian Henry Paul de László (born 1990)
          o Pauline de László
    * Stephen Philip de László (died 7 January 1939); married Edith Alexandra Diana von Versen (died 30 December 1938)
    * Paul de László; married Josephine
          o Christopher Paul de László; married April 1967 Helen Genia Arntzen (born Gerling)
          o Jane Marie de László; married 1966 William Haywood Ruffin
    * (fourth son) Patrick David de László (died October 1980); married 1stly Deborah Greenwood (died 11 November 1980; daughter of Hamar Greenwood, 1st Viscount Greenwood); married 2ndly 1977 Pamela Newall, Baroness Sharples (born 1923) as her second husband; married (div by 1975) Penelope Anne Kitson as her third husband.[4] Patrick and Deborah had issue:
          o Damon Patrick de László married 1972 Sandra Daphne Hacking (daughter of Douglas Eric Hacking, 2nd Baron Hacking)
                + Lucy Deborah de László (born 1975)
          o Stephanie Gay de László married 1978 Roger Stanley Williams
                + Clemency Lucy Williams (born 1979)
                + Aidan Paul Hammar Williams (born 1981)
                + Octavia Julian Williams (born 1983)
          o Charmian de László
          o Meriel de László
                + John Kitson married Victoria Hyde
                + Philip Kitson
                + Robert Kitson
    * (fifth son) John Adolphus de László (died 1990) married 1stly Peggy Hennessy, by whom 1 son and possibly more children.[5] He married ca. 1954 (divorced ca. 1977) Rosemary Townsend, née Pawle (died 2004), former wife of Group Captain Peter Townsend, as her second husband, and had issue one son and one daughter with her (plus two stepsons Giles and Hugo Townsend by her first marriage).
          o Martin Richard de László (son of Peggy Hennessy); married 7 February 1967[6] Mary Gwendolen Freeman, daughter of Lady Winefride Freeman, née Fitzalan-Howard(1914–2006), youngest daughter of Henry Fitzalan-Howard, 15th Duke of Norfolk).[7] and had three children, who are in remainder to the Barony Herries of Terregles:
                + Rupert de Laszlo (b. 1968), a company director.
                + Oliver de Laszlo (b. 1971)
                + Lydia de Laszlo (b. 1980)
          o (by Peggy Hennessy?) Lavinia de Laszlo
          o (by Rosemary Townsend, later Marchioness Camden) Piers de László, an artist, currently setting up a de Laszlo museum in Portugal.[8]
          o (by Rosemary Townsend, later Marchioness Camden) Charlotte de László; married Jezza Saucisson-Salmon.

László had seventeen grandchildren.[9]

People painted

People painted by László include the following:

    * Anny Ahlers[10] (1933) photo
    * Count Albert Apponyi (1897)
    * Mary Arbuthnot
    * Lady Pamela Peto
    * Emperor Franz Joseph I of Austria (1896)
    * Arthur Balfour[11]
    * Count Leopold Berchtold (1907)
    * Sir Henry Birchenough
    * Lady Brocket[11]
    * Sire Ernest Cassel (1900)
    * Count and Countess Jean de Castellane (1899) photo
    * Lady Castlereagh (later Marchioness of Londonderry)[10] (1913)
    * William Cavendish-Bentinck, 6th Duke of Portland[11]
    * Sir Austen Chamberlain (1920)
    * Charles Clare[11]
    * Elisabeth, Duchess of Clermont-Tonnerre (1902) photo
    * Calvin Coolidge photo
    * George Curzon, 1st Marquess Curzon of Kedleston[11] (when Earl Curzon of Kedleston)
    * Randall Davidson, Archbishop of Canterbury[11] (1926) photo
    * Sir Alfred East[11]
    * William II, German Emperor[11] (1908) photo; (1910) photo
    * Mrs Archie Graham (born Dorothy Shuttleworth)[11]
    * The Duke and Duchess of Gramont (1902) photo
    * Corisade de Gramont (1902) photo
    * Prince Andrew of Greece (1913)
    * Princess Andrew of Greece (born Princess Alice of Battenberg) (1907) photo
    * King Constantine I of Greece[11]
    * Princess Nicholas of Greece (born Grand Duchess Elena Vladimirovna of Russia)[11]
    * Queen Olga of Greece (1914)
    * The Archimandrite Gregorius[10] (1894)
    * Daniela Grunelius[10]
    * Lucy Guinness (later his wife)[11]
    * Prince Chlodwig zu Hohenlohe-Schillingsfurst[10] (1899)
    * Pope Innocent X[11]
    * Joseph Joachim[11]
    * Hudson Kearley, 1st Viscount Devonport[11] (1914)
    * Arnold Keppel, 8th Earl of Albemarle[11]
    * Jan Kubelik[11]
    * Cosmo Gordon Lang, Archbishop of Canterbury[11] (1932) photo
    * Johnny de László (his youngest son) photo
    * Philip de László
    * Stephen and Paul de László (his sons, 1910), photo
    * Johanna Laub[10] (his mother, 1914)
    * Pope Leo XIII[10] (1900) photo
    * James Lowther, 1st Viscount Ullswater[11]
    * Mrs Geoffrey Luttrell[10]
    * Earl of Mansfield [12]
    * Countess of Mansfield [12]
    * James Robert Dundas McEwen (1915) photo
    * Mary Frances Dundas McEwen (1913/14) photo
    * Andrew W. Mellon (1931) photo
    * Baroness Conrad de Meyendorff (born Nadine Vladimimova Louguinine)[11]
    * Lord and Lady Minto[10]
    * Princess Charlotte of Monaco photo
    * Prince Louis II of Monaco photo
    * Edwina Mountbatten, Countess Mountbatten of Burma (1924 when Lady Louis Mountbatten) photo
    * Louis Mountbatten, 1st Marquess of Milford Haven[11] (1910 when Prince Louis of Battenberg)
    * Louis Mountbatten, 1st Earl Mountbatten of Burma (1925 when Lord Louis Mountbatten) photo
    * William Waldegrave Palmer, 2nd Earl of Selborne[11]
    * Joseph Ferguson Peacocke, Archbishop of Dublin (1908) photo
    * Professor Vittorio Putti (c.1925)[4]
    * Cardinal Mariano Rampolla (1900)
    * Frederick Roberts, 1st Earl Roberts[11]
    * Queen Marie of Romania (1924) photo; (1936) photo; (1936) photo
    * Theodore Roosevelt (1910) photo
    * Helen of Greece and Denmark, when Queen Mother of Romania
    * Vita Sackville-West[11] (1910)
    * Mrs George Owen Sandys (born Dulcie Redford)[11]
    * Charles Alexander, Grand Duke of Saxe-Weimar-Eisenach (1898)
    * King Alfonso XIII of Spain (1927) photo
    * Queen Victoria Eugenia of Spain (painted five times) (1910) photo; (1913) photo; (1920) photo; (1927) photo; (1928) photo
    * Queen Louise of Sweden (1907 when Princess Louise of Battenberg) photo
    * Desmond Trouton[11]
    * Queen Alexandra of the United Kingdom[11]
    * Princess Alice, Countess of Athlone (1929) photo
    * Prince Arthur, Duke of Connaught and Strathearn (1937)
    * King Edward VII of the United Kingdom[11]
    * Queen Elizabeth, The Queen Mother[11] (1925 when Duchess of York) photo; (1931 when Duchess of York) photo; (1931 when Duchess of York) photo
    * Queen Elizabeth II of the United Kingdom (when Princess Elizabeth of York)[11] (1933) photo
    * King George VI of the United Kingdom (1931 when Duke of York) photo
    * Prince George, Duke of Kent (1934) photo
    * Princess Louise, Duchess of Argyll[11] (1915)
    * Princess Marina, Duchess of Kent[10] (1934) photo; (1934) photo
    * Vita Sackville-West
    * Robin Vane-Tempest-Stewart, 8th Marquess of Londonderry[11] (1911)
    * Lady Wantage[10]
    * Ignaz Wechselmann (1894) photo
    * Sándor Wekerle (1896)
    * Lady Wernher[11]


Notes

   1. ^ "Philip Alexius de László, M.V.O., P.R.B.A., 1869 Budapest - 1937 London" from the website The De Laszlo Archive Trust. Retrieved 15 August 2007. [1]
   2. ^ Giles MacDonogh. "Parlour games" The Guardian Saturday December 20, 2003 [2] Retrieved 15 August 2007. The article states that "László had not only painted the Austrian foreign secretary, Count Berchtold, regarded by many as responsible for the war; he had also been ennobled by Emperor Franz Josef in 1912. After warnings, he was arrested in the summer of 1917 and accused of making contact with the enemy by sending letters to his mother and brother. He was locked up in Brixton prison and Holloway internment camp as an enemy alien. He didn't sympathise with the enemy: the range of his sitters reveals his even-handedness. He was released due to ill-health, but was not vindicated until the summer of 1919. He had been unable to paint anyone outside his own family for two years.
   3. ^ [3],. Retrieved 15 August 2007.
   4. ^ Penelope Anne Kitson née Steele was the chief female beneficiary under the will of Jean Paul Getty. Her daughter Juliet Kitson was the first wife of the present Henry Conyngham, 8th Marquess Conyngham, and mother of his heir Earl Mount Charles, and a daughter Lady Henrietta Conyngham, who married Thomas Anson, 6th Earl of Lichfield.
   5. ^ This transcript and recording mention some of his children.
   6. ^ This source cites Burke's Peerage as its source
   7. ^ Martin Richard de Laszlo
   8. ^ "Three generations of de Laszlo paintings went on show..." Evening Standard, 10 December 2005, online version
   9. ^ Suzy Menke's article, "A Hungarian artist's brush with grandeur" The International Herald Tribune Friday 9 January 2004, about the exhibition says that 16 of the 17 turned up for the opening party.[www.iht.com/articles/2004/01/09/menkes_ed3_.php]
  10. ^ a b c d e f g h i j k Portrait of a painter
  11. ^ a b c d e f g h i j k l m n o p q r s t u v w x y z aa ab ac ad ae af ag Laszlo; A Brush with Grandeur
  12. ^ a b Scone Palace
Retrieved from "http://en.wikipedia.org/ ", Text is available under the Creative Commons Attribution-ShareAlike License