Thomas Ender (3 November 1793 Vienna – 28 September 1875 Vienna) was an Austrian painter.
Paintings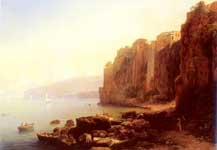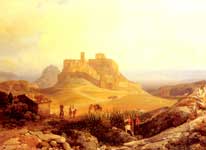 Biography
He was twin brother of Johann Ender. He also studied at the Vienna Academy, becoming a noted landscape painter. He won the grand prize at the Vienna Academy in 1816. Going to Brazil in 1817, he brought back nearly a thousand drawings and water colors. He visited Italy, Palestine, Greece and Paris. In 1836, he became corrector and later professor at the Vienna Academy, filling that chair until 1849.
Works
Among his works are:
* "View of Grossglockner"
* "Castle Tyrol"
* "Coast of Sorento"
* "View of Rio de Janeiro" (Vienna Academy)
* "Chapel in the Woods" (National Gallery, Berlin)

References

"Ender, Thomas". Encyclopedia Americana. 1920.